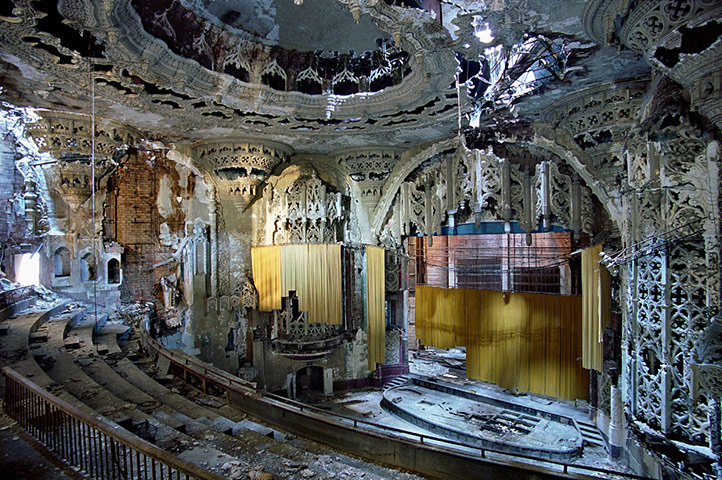 The Guardian has a great photo series
on Detroit and its former grandeur, now ruined.
See the photos here.
Photographer Yves Marchand explains: "It seems like Detroit has just been left to die," says Marchand, "Many times we would enter huge art deco buildings with once-beautiful chandeliers, ornate columns and extraordinary frescoes, and everything was crumbling and covered in dust, and the sense that you had entered a lost world was almost overwhelming. In a very real way, Detroit is a lost world – or at least a lost city where the magnificence of its past is everywhere evident."
When did the nuclear bomb go off in Detroit? As Moe the bartender says in the Simpsons, "they're living in Mad Max times up there."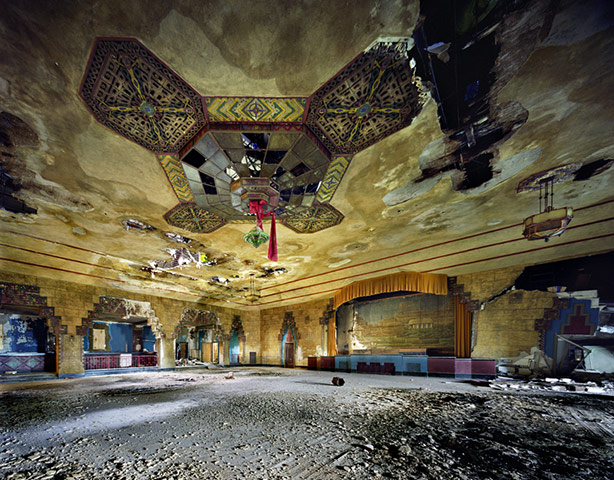 From the article: "This sense of loss is what Marchand and Meffre have captured in image after image, whether of vast downtown vistas where every tower block is boarded-up or ravaged interior landscapes where the baroque stonework, often made from marble imported from Europe, is slowly crumbling and collapsing. The pair have photographed once-grand hotels that were built in a carefree mix of gothic, art deco, Moorish and medieval styles, as well as countless baroque theatres, movie houses and ballrooms – the Vanity, where big band giants such as Duke Ellington and Tommy Dorsey played in the 1930s; the Eastown theatre, where pioneering hard rock groups like Iggy and the Stooges and the MC5 held court in the 1960s."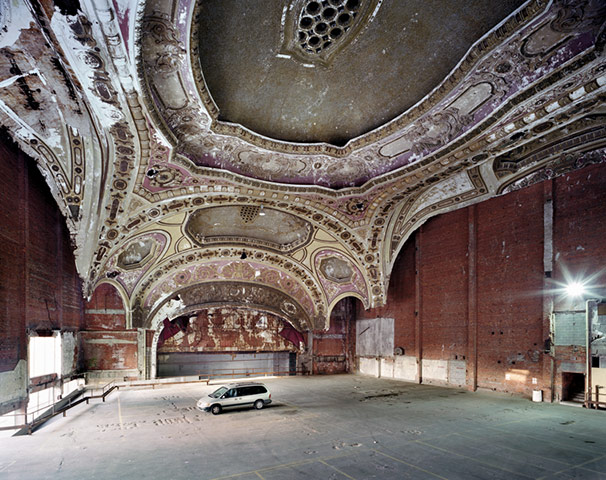 "The abandoned factories, the eerily vacant schools, the rotting houses, and gutted skyscrapers that Yves Marchand and Romain Meffre chronicle are the artefacts of Detroit's astonishing rise as a global capital of capitalism and its even more extraordinary descent into ruin, a place where the boundaries between the American dream and the American nightmare, between prosperity and poverty, between the permanent and the ephemeral are powerfully and painfully visible. No place epitomises the creative and destructive forces of modernity more than Detroit, past and present."